Welcome to WNYGamers Club!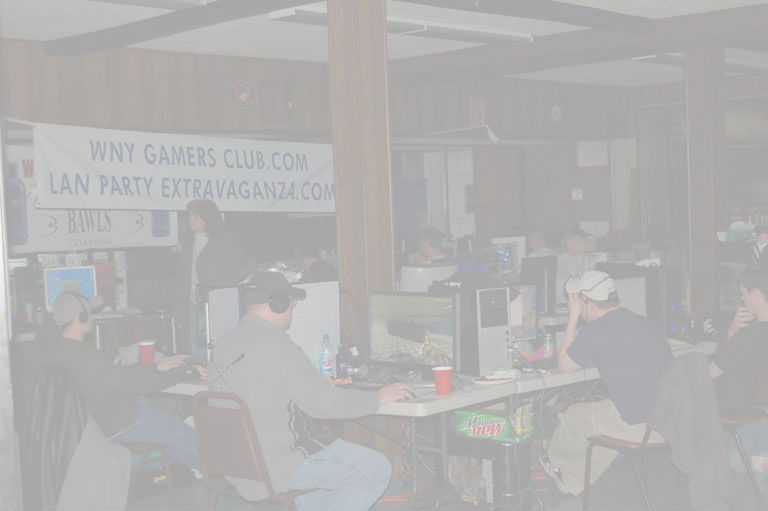 General Disclaimer for Forums & Discussion Boards Content and Use
WNYGamersClub.com makes no claims as to the reliability, accuracy, utility, completeness or legality of any information contained in this websites Forums and Discussion Boards. This information and data is posted by members of the general Internet public and are not legal documents nor are they intended to be used as such. WNYGamersClub.com have no control over the information, data or content posted on these public Forums & Discussion Boards, short of removing inappropriate content when the staff becomes aware of said content. WNYGamersClub.com shall not be held liable for improper or incorrect use of the data described or information contained on these pages. Users of these Forums & Discussion Boards assume all responsibility and risk for the use of any data or information contained herein.
LAN Party rules and regulations
You agree that neither WNYGamersClub.com nor its members can be held liable for any damage to equipment or injuries to persons either while traveling to or from and during the time spent at the event location. In addition, you agree that the event location owners are not be held liable for any damages. You understand that equipment is your responsibility; you alone are responsible for its condition. WNYGamersClub.com or its members do not condone software pirating; however we cannot and will not police machines and network traffic trying to find such activity. Each individual is solely responsible for the software and copyright laws associated with that software that is located on their machine. Each person is responsible for their own actions and attitude. If you are acting in such a way that it is disturbing other players or causing damage to any equipment then you will be asked to leave the event with possible legal action taken for damaged equipment. There will be no refunds if you are asked to leave the premises. Each person will adhere to the rules and regulations as stated within this website. We do our best to make the WNYGamersClub.com events enjoyable for all attendees. If you have questions about our rules please bring contact us, or ask in person at an event.

Copyright © 2001-2014 WNYGamers Club